Call or text 0423 763 423 to book your free trial!
FOUNDATION PROGRAM $270.00
For those new to Crossfit, our Foundation Program is the starting point to any Crossfit journey.  To get the most out of your Crossfit training it is really important to get an understanding of basic Crossfit movements and proper technique.
Our Foundation program includes:- Personal instruction from one of our coaches, over a number of sessions, about basic Crossfit movements and an introduction to Olypmic Lifting and gymnastics
Foundation Program is compulsory for anyone commencing Crossfit training at Crossfit Toowoomba.  For those people transferring from other affiliates please discuss with Russ or Dave if our Foundation Program is for you.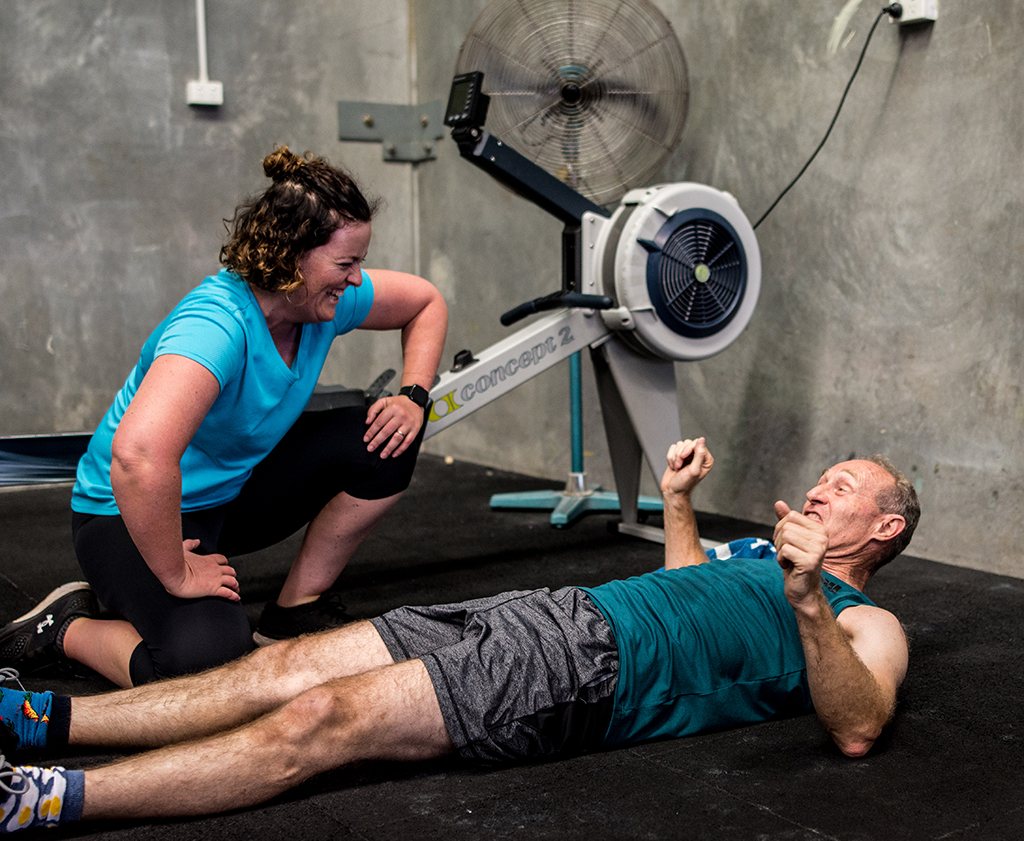 UNLIMITED CROSSFIT MEMBERSHIP
Unlimited membership is full access to all our Crossfit classes and Open Gym.  Our standard unlimited Crossfit Toowoomba Membership is $45.00.  We work with Paysmart to process all our payments.  Please note that you will incur a $1.30 transaction fee for each payment.  You can however choose your payment frequency which will limit your transaction Fees. There will also be an $11.00 set up fee.
We do not have lock in contracts but require you give us four weeks' notice of your intention to cancel your membership.
For those of you who looking to save on your membership each week, you can pay an annual upfront membership of $2,080.00.
We are proud to support young people, students and seniors wanting to improve their overall health and wellbeing.  For members under the age of 18 or those holding a senior's card or student card, our standard fees will be discounted by 25%.  Please just note that for insurance purposes you must be over the age of 12 to access our programmed Crossfit sessions.
Crossfit Toowoomba prides itself on being family focused.  Families accessing our facilities will be able to access a 10% discount on any membership for each additional family member accessing the Box.
We understand that some people have special circumstances, such as fly in/fly out workers, limited availability due to work or lifestyle commitments or those like to have a variety of training options (i.e. you access a number of different health and lifestyle memberships) meaning that a limited membership may be more suitable to you.  We are happy to tailor memberships to suit your lifestyle or work arrangements please just talk to Russ or Dave about what we can offer.
We appreciate the service provided to your community by our First Response and Defence personnel.  To show our appreciation, these members are entitled to a 10% discount on our unlimited membership options.
A suspension means that your membership spot at CrossFit Toowoomba is being held open for you while you are away. Memberships may be suspended on request for a period not less than 1 month and not more than 3 months. Memberships cannot be suspended in the first 6 months of your training. CrossFit Toowoomba reserves the right to cancel your place and offer it to someone else. A maximum of 1 suspension per year will be permitted.
TEN SESSION PASS $185.00
An option for those that want to try our Box or are in Toowoomba for a limited period of time.  A ten session pass is only suitable for experienced Crossfitters.
DROP IN CROSSFITTERS – FIRST VISIT IS FREE
We are proud of our Box and love to share our program and facilities with visiting Crossfitters.  However, to make sure you are safe we ask that you confirm you have at least six months Crossfit experience.  Please shoot Dave a text on 0423 763 423 or email info@crossfittoowoomba.com to let us know if you plan to drop in.
CASUAL DROP IN SESSION $20.00 PER SESSION
For those of you who can't commit to one of our memberships, you can drop in on a casual basis.  However, this option is only available if you are an experienced Crossfitter.